Loading...
You are here:
Home
>
Articles by Government of Sint Maarten
Latest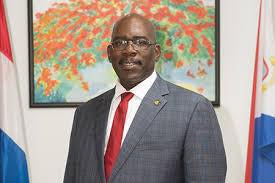 ~Structural Subsidy Support Granted for 2022; The Minister of Education, Culture, Youth & Sport, the Honorable Drs. Rodolphe Samuel extended heartfelt congratulations to the members of the St. Maarten Youth Brigade on their upcoming promotional ceremony, which will be held on May 20th. This was announced during the weekly Council of Ministers Press Briefing on […]
Read More →
Frontline Heroes Appreciation Message

COVID-19 Public Service Announcement (PSA)

COVID-19 ST. MAARTEN

Social Distancing PSA

Public Transportation Guidelines

Corona on Sint Maarten

Updated: 2022-05-23 07:47

St. Maarten Radio

SXM GOV RADIO 107.9FM

Your browser does not support the audio element.