Loading...
You are here:
Home
>
'General Pension Fund (APS)'
Latest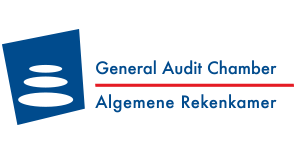 Philipsburg – August 27th, 2020. The General Audit Chamber submitted its report entitled Compliance audit: 2019 Financial Statements of the General Pension Fund Sint Maarten (Algemeen Pensioenfonds Sint Maarten – APS) to Parliament today. The report addresses findings and conclusions resulting from the review of the pension fund's 2019 financial statement. The Fund's coverage ratio […]
Read More →
Latest
Cayhill, Sint Maarten, 02 July 2020: The General Pension Fund of Sint Maarten (APS) submitted its 2019 annual report on June 29, 2020, four months ahead of the legally declared annual deadline of November 1. The 2019 annual report was submitted to the Minister of Finance of Sint Maarten, the Central Bank of Curacao and […]
Read More →
Latest
CUL DE SAC — The General Pension Fund (APS) would like to inform its pensioners of the following: APS has processed the payments of the pension benefits for the month of April 2020. Payments are usually done on the 20th of the month but due to the COVID-19, you may receive your payment with a delay […]
Read More →
Frontline Heroes Appreciation Message

COVID-19 Public Service Announcement (PSA)

COVID-19 ST. MAARTEN

Social Distancing PSA

Public Transportation Guidelines

Corona on Sint Maarten

Updated: 2022-06-29 23:38

St. Maarten Radio

SXM GOV RADIO 107.9FM

Your browser does not support the audio element.