Loading...
You are here:
Home
>
'General Audit Chamber St. Maarten'
Latest
PHILIPSBURG – "The pandemic will last for a while longer and the challenge is to find the right balance between health and the economy," the General Audit Chamber writes in its mini audit The Possibilities of Rapid Testing on St. Maarten. "Rapid testing is not a panacea. Regular testing can lead to a false sense […]
Read More →
Latest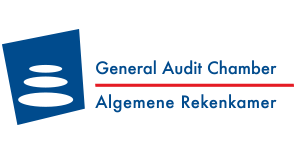 Philipsburg – August 27th, 2020. The General Audit Chamber submitted its report entitled Compliance audit: 2019 Financial Statements of the General Pension Fund Sint Maarten (Algemeen Pensioenfonds Sint Maarten – APS) to Parliament today. The report addresses findings and conclusions resulting from the review of the pension fund's 2019 financial statement. The Fund's coverage ratio […]
Read More →
Frontline Heroes Appreciation Message

COVID-19 Public Service Announcement (PSA)

COVID-19 ST. MAARTEN

Social Distancing PSA

Public Transportation Guidelines

Corona on Sint Maarten

Updated: 2021-06-13 19:12

St. Maarten Radio

SXM GOV RADIO 107.9FM

Your browser does not support the audio element.