Loading...
You are here:
Home
>
'compliance audit'
Latest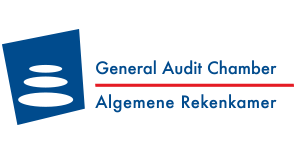 Philipsburg – August 27th, 2020. The General Audit Chamber submitted its report entitled Compliance audit: 2019 Financial Statements of the General Pension Fund Sint Maarten (Algemeen Pensioenfonds Sint Maarten – APS) to Parliament today. The report addresses findings and conclusions resulting from the review of the pension fund's 2019 financial statement. The Fund's coverage ratio […]
Read More →
Frontline Heroes Appreciation Message

COVID-19 Public Service Announcement (PSA)

COVID-19 ST. MAARTEN

Social Distancing PSA

Public Transportation Guidelines

Corona on Sint Maarten

Updated: 2021-06-13 18:26

St. Maarten Radio

SXM GOV RADIO 107.9FM

Your browser does not support the audio element.