Loading...
You are here:
Home
>
'civil servants'
Latest
PHILIPSBURG — On Friday, November 6, 2020, Minister of General Affairs Silveria E. Jacobs held an information session for all civil servants. This virtual meeting was to provide an update concerning government's cost-cutting measures as per the conditions for further liquidity support from the Netherlands. The conditions among others being the 12.5% reduction on the […]
Read More →
Latest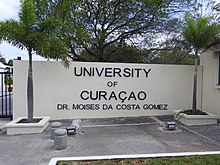 PHILIPSBURG — A total of nine persons, seven Civil Servants and two external candidates, have enrolled from Sint Maarten to participate in a one-year legislative course organized by the University of Curacao.  The program, slated to begin on September 14, 2020, is an online training for lawyers, to equip them with the knowledge of the […]
Read More →
Frontline Heroes Appreciation Message

COVID-19 Public Service Announcement (PSA)

COVID-19 ST. MAARTEN

Social Distancing PSA

Public Transportation Guidelines

Corona on Sint Maarten

Updated: 2022-01-19 08:55

St. Maarten Radio

SXM GOV RADIO 107.9FM

Your browser does not support the audio element.