Successful Police Operation Yields Positive Results in Ensuring Road Safety and Public Security, Ongoing Efforts Planned
August 23, 2023 12:43 pm
August 23 2023
In a week-long police operation aimed at enhancing road safety and maintaining public order, the special Police Operation Team of KPSM conducted comprehensive traffic controls at strategic locations throughout the island.
During this period, of August 14th, 2023, to August 20th, 2023, a total of 140 cars and 13 motorcycles/scooters were stopped and controlled by officers of. The operation focused on identifying and addressing various infractions committed by drivers. The team issued a total of 60 fines for technical and a range of other traffic violations.
One particular concern that garnered attention during the operation was the issue of driving with tinted windows. In this regard, 20 drivers were attended to and educated about the regulations surrounding window tinting, underscoring our commitment to fostering awareness and compliance.
The locations targeted during this operation included the Causeway Bridge, Welfare Road, Union Road, Water Front Road, and Wriggly Street in Cole Bay. By concentrating on these high-traffic areas, we aimed to maximize the impact of our efforts and ensure safer road conditions for both residents and visitors.
In alignment with our commitment to uphold the laws and regulations of Sint Maarten, the operation also extended its focus to issues related to drug and firearm control. Throughout the week, a total of 25 individuals were encountered around various businesses and subjected to thorough inspections. Subsequently, illegal substances, including hash, marijuana, and XTC pills, were confiscated in adherence to the laws pertaining to controlled substances.
Officers will continue to execute targeted controls for the safety of residents, visitors, and businesses especially in high traffic areas.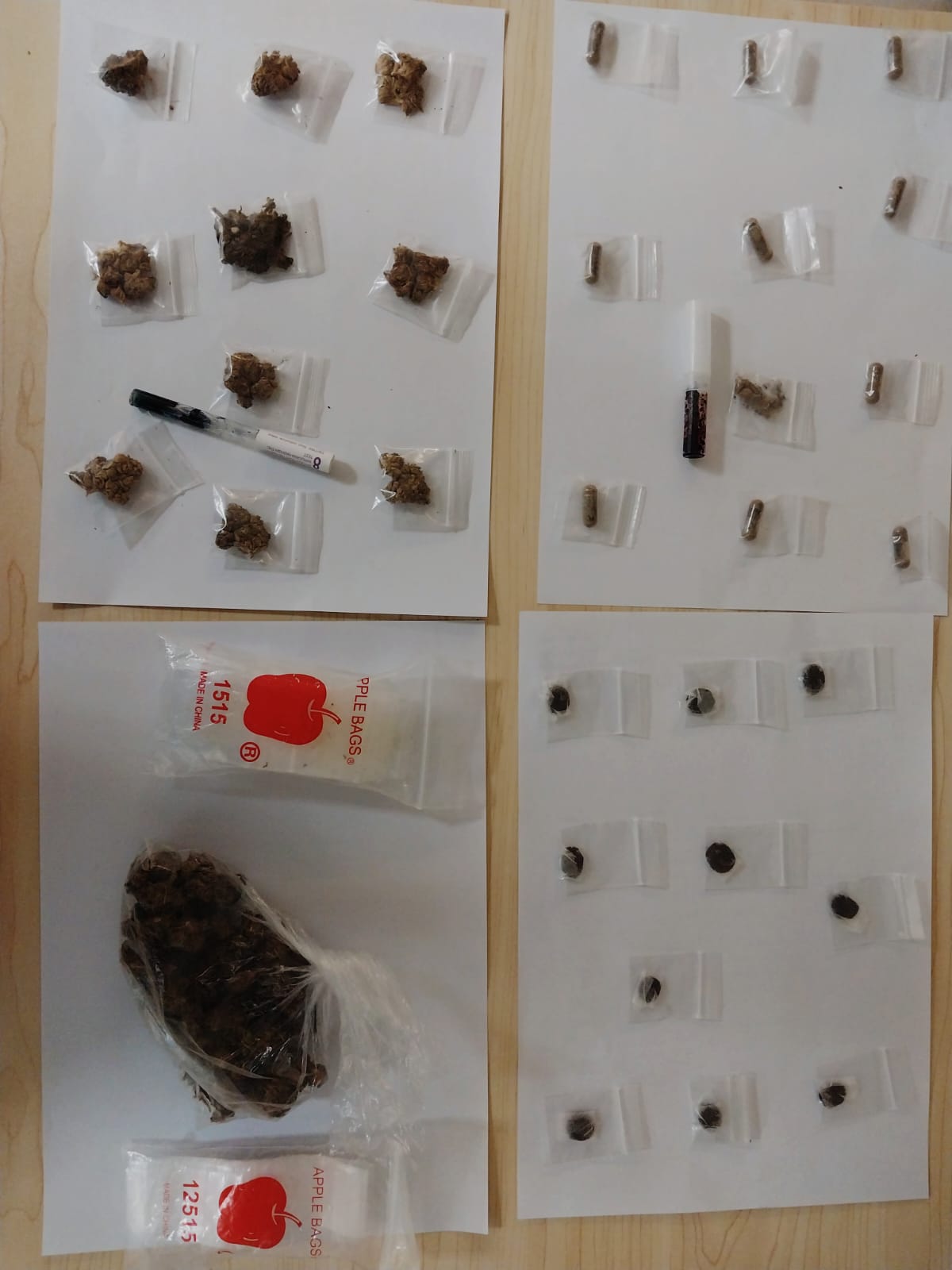 Police Force of Sint Maarten Responds to Serious Traffic Incident on Old Cake House Road
On Tuesday morning august 23 rd 2023 approximately 07:40 am, the police central Dispatch received several calls of an accident on Link-2, commonly referred to as Old Cake House Road, leading towards Col-bay. The incident necessitated immediate action from the Police Central Dispatch and Ambulance Dispatch.,
Preliminary findings indicate that a gray car traveling down Link-2 lost control under circumstances that are currently under investigation. The vehicle failed to negotiate a series of challenging left-turn corners along the route, leading to a loss of control and subsequent departure from the roadway. The vehicle then went airborne over the embankment, ultimately coming to rest in the dense bushes several meters below.
Responding swiftly to this situation fire department personnel successfully extricated a male and a female victim from the embankment. Both victims sustained injuries to their faces and legs as a result of the incident.
Ambulance personnel administered immediate first aid to the injured victims at the scene, stabilizing them for safe transportation. The victims were promptly transported to the Sint Maarten Medical Center for comprehensive medical assessment and treatment.
The Traffic Department of the Police Force of Sint Maarten has launched an investigation into the circumstances surrounding the accident.