De Weever: 554 days with no resolution to GEBE crisis
September 23, 2023 11:04 pm
PHILIPSBURG – Independent member of Parliament Ludmila de Weever issued a media statement on the status of NV GEBE, St. Maarten's sole electricity provider. De Weever, who has spoken passionately about the situation at GEBE since the March 2022 cyberattack, didn't mince words when she said that GEBE is a matter of national security. The MP said that she feels as though that statement has fallen on deaf or indifferent ears.
"It's been 554 days since the ransomware cyberattack," De Weever stated, "and to date, the situation at GEBE remains an unsolved mystery of inaccurate billing and growing mistrust from customers whose invoices are hitting never-before-seen amounts.''
De Weever explained that she was confident that there remain a significant number of customers who have yet to receive an invoice since the cyberattack. Her confidence, she explains, stems from the confirmation that customer information was lost; the same information that was discovered had not been backed up for over a year at the time of the attack.
"It's not difficult to understand that GEBE was relying on outdated information to repopulate the system following the hack," De Weever stated. "It's highly likely that they were using hard copy documents of new customers or customers that were closing their account to compensate for the outdated customer information. Hearing from ministers on the floor of Parliament has done little to give me hope that this crisis was being handled effectively and efficiently.''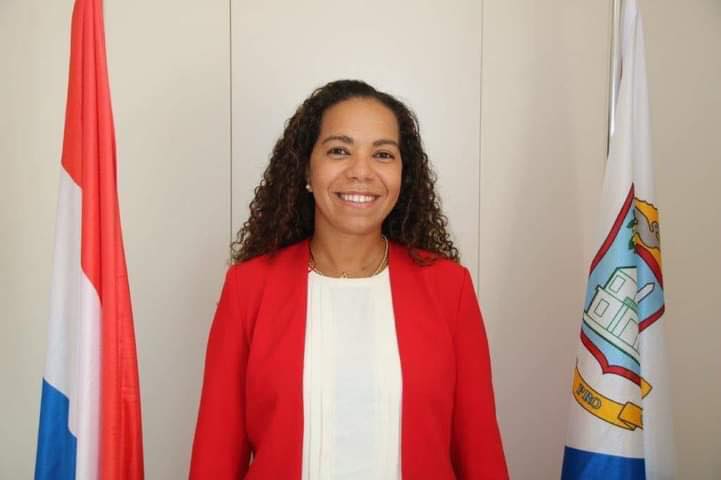 Even more concerning to De Weever than the integrity of the data being used to help the company recover is the fact that even as employees worked frantically after hours and over weekends to get invoices out, an armada of consultants were brought in to assist.
"Whether this has helped or not is irrelevant to me," De Weever stated, continuing "what concerns me now is the ever-increasing costs of consultants over an extended time, the challenge to collect payments on invoices from a weary and mistrusting customer base and an incomplete customer data set.''
She called the intervention of a minister to help negotiate a different payment plan a "valiant effort," but noted that it must be remembered that the longer it takes to pay an invoice, the harder it will be to pay the ever-increasing balance. Lump sum payments, de Weever laments, are difficult in today's economic reality, even at 25%.
"Ultimately, GEBE must survive," de Weever concluded. "While my warnings may have been ignored in the past, I do want to share a possible solution, for the public's knowledge as well. Several years ago, a complete inventory was conducted of all water and electricity meters in use. This was done to ensure that all meters were accurately linked to a customer account and properly billed. I firmly believe that last year was the time for this to be done again; however, it's still possible now. It may seem tedious and rudimentary, but it will ensure that every meter in use is matched to a customer account and that any potential inaccuracies can be resolved."
De Weever believes that with a concentrated team effort, the country can rebuild trust in a company that has served it well for 63 years, through numerous crises.