Overtime during carnival to be compensated, COM decides Saturday morning
April 15, 2023 6:02 pm
PHILIPSBURG -- The Council of Ministers (CoM) in an urgent session on Saturday morning, April 15, took subsequent decisions on a number of pending matters. These included the arrangement for payment under the Memorandum of Understanding (MOU) agreement of 2019/2020 and the overtime for law enforcement personnel.
Presidents and representatives of the Unions representing the Justice workers met on Friday in an extraordinary meeting to address and decide on the requests made by the Justice labor unions. Although it was agreed between parties that additional time was needed for the COM to review the relevant information as presented by the NAPB union during the meeting and continue the meeting within one week, this did not materialize in calling off the 'go-slow' actions of the Police Force. Following this meeting with the unions, the COM, on Saturday decided on the following topics.
Payment under MOU arrangement
The request to receive the remaining 50% payment under the MOU arrangement was considered and thoroughly discussed. The first payment under the MOU arrangement was executed in 2020, however, without the deduction of taxes, social premiums, and pension contributions but with the understanding that said obligations would be paid from the remaining 50%. The following will now be applied to the 50% remaining payment estimated at NAf 2.3 million under the MOU arrangement (covering the retroactive period 2010-2019): - A payment of 25% of this remaining estimated amount will be made available to the eligible justice workers, as an acknowledged advance payment of a total of 75%, pending the conclusion of calculations and reconciliation per eligible justice worker. - 25% of the NAf estimated 2.3 million will be reserved to be able to cover the tax and social premium obligations and pension contributions on the basis of payments received under this MOU arrangement. - Eligible justice workers will be required to make an acknowledgment in writing confirming acceptance of this advance payment on the basis of the actual calculations to be completed and reconciled, as a condition to receive payment as approved.
Overtime
The COM has also taken a decision to enact an intermediary overtime regulation until the "Legal Position Regulation for the law enforcement personnel of Sint Maarten" (Besluit Rechtspositie Korps Politie Sint Maarten) accepted by the Unions on behalf of their membership takes effect, retroactively to July 1, 2020. Pending this, the CoM has decided on the following approach for compensation for overtime. Overtime worked by officers up to scale 9 will be compensated at 150% or 200% depending on the day (off day/rest day or holiday); a different regulation for officers above scale 9 will be applicable consisting of time back, and if not possible, compensation at a 100% rate. The further formalization of this decision is pending taking into consideration the pertinent proposal to be submitted by the Chief of Police to the Minister of Justice. The formalized approach will be effective as of today's date (April 15, 2023) until the date of enactment of the "Legal Position Regulation for the law enforcement personnel of Sint Maarten."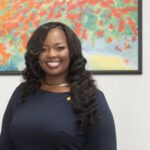 The Minister of Justice,
Anna E. Richardson
, was quoted saying, "I take this time to thank the Council of Ministers, the COM Secretariat, and my team for their participation and dedicated collaboration in yesterday's extraordinary meeting, as well as in today's urgent meeting to discuss these matters and identify opportunities to make payments possible. As Minister of Justice, I pledge to continue working towards the completion of the calculations required and the placement process in the interest of the Justice workers and the continued safety and security of all persons within the country."