Fire Department Updates on Bush Fire Response
April 22, 2020 5:34 pm
PHILIPSBURG -- On Monday evening, April 20, 2020, at approximately 8:00 PM, a fire broke out on the Sucker Garden Hill. The fire lasted until early Tuesday morning, 6:30 AM.
Mr. Clive Richardson, Chief of the Fire Department reported that the fire was large and burning uncontrollably. The fire department quickly responded, however, due to heavy winds, and the inaccessibility for the fire trucks, the responders could not reach the fire. The road was closed off, by police officers who assisted in the response. The persons living within the area were prompted to be prepared to evacuate. Residents in the area were further advised to close their windows to prevent the smoke from coming in, and use their garden hose to protect their property just in case the fire got out of hand.
Thankfully, the Fire Department could contain the fire and protect the homes and businesses in the surrounding areas. Notably, businesses such as Gas King were in the line of fire and could have been severely impacted, and cause a larger danger to the surrounding community.
In a report prepared by Mr. Clement Jones, Incident Manager and Officer-in-Charge on the scene, it was stated that, there were no major physical damage reported. However, persons in the Sucker Garden, Arch Road, Madam Estate, and Middle Region, districts were affected by lots of smoke.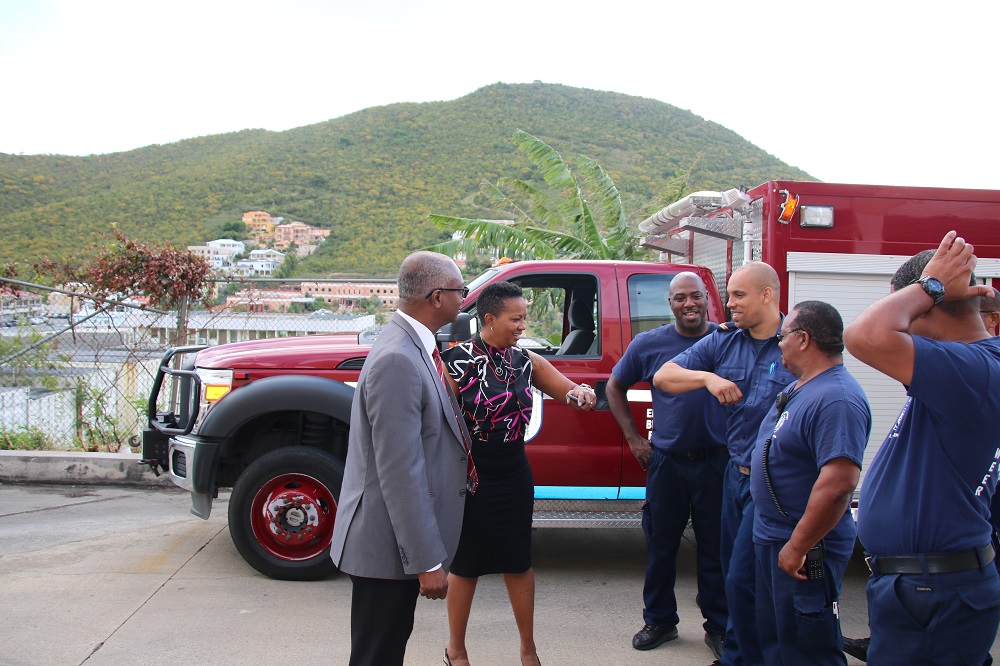 Regarding the hill fires, Prime Minister Jacobs stated, "I'd like to thank the Fire Department and the Police Officers for their tireless efforts last night April 20, 2020, into this morning Tuesday. I must commend each one of the firemen and women who stood on the frontlines once again. I hereby say thank you, from the bottom of my heart and on behalf of all the residents of St. Maarten."
The Prime Minister informs that while no one was harmed, nor was there any damage to homes or businesses, a large portion of brush was burnt to a crisp. She further noted that this is an area prone to fires and cautions residents to refrain from lighting fires, thereby endangering others and the livelihood of many within the community, and the lives of our firefighters and police officers responding to such call outs. An investigation as the cause of the fire is still ongoing.