COME center provides hot meals to the vulnerables
October 6, 2020 2:25 am
PHILIPSBURG – As part of the collaborated COVID-19 Relief Program sponsored by Netherland's Ministry of Interior and Kingdom Relations (BZK), the COME Center in Philipsburg has been providing hot meals to some of the most vulnerable members of the community of St. Maarten.
These members, which includes seniors, persons with a low income, and persons without fixed housing are provided with a hot breakfast and lunch six days per week. The program also provides temporary job opportunities for the unemployed and underemployed by employing 13 staff members to execute the program. COME center is one of the implementing partners working closely with the Netherlands Red Cross and the St. Maarten Development Fund (SMDF), who are the coordinating partners in this project. There are other implementing partners, also assisting these vulnerable groups with different modalities under the same program, including K1 DIRECT, Captain's Rib Shack, Freegan Food Foundation, and St. Maarten Red Cross. Together, the program partners have committed to assisting some 12,800 persons across St. Maarten.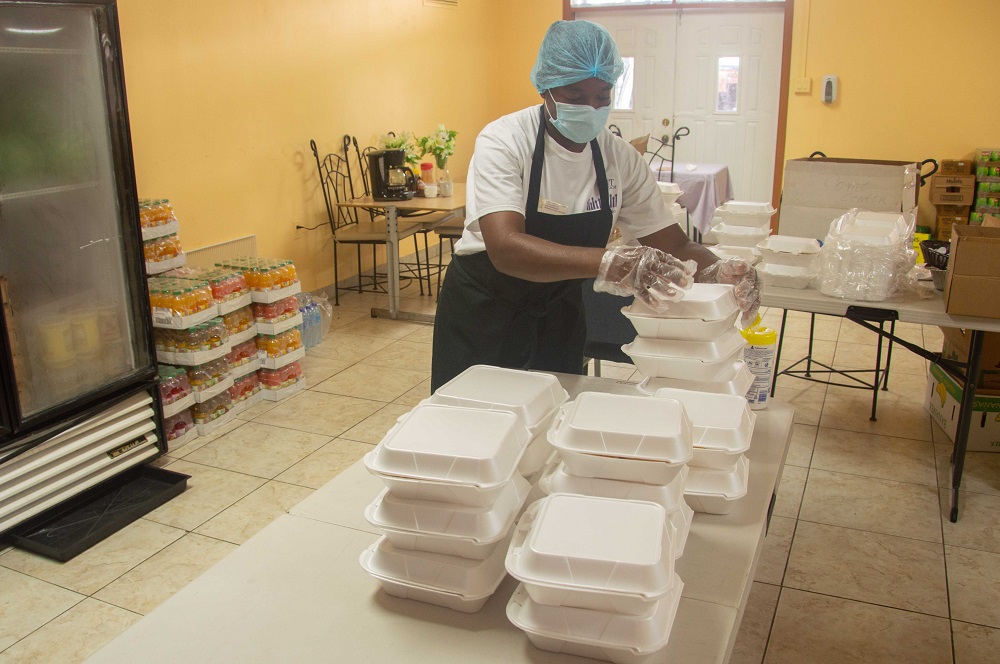 COME center is a non-profit religious civil society foundation developed by Thy Kingdom Come Ministries. It has served the community of St. Maarten with an Adult Literacy Program, a Senior Citizens in Action Program, and a Soup Kitchen 5 days per week. The center also makes counseling available whenever the need arises and holds a Sewing Program various times in the year. This COVID-19 Relief Program Feeding Program is in line with the foundation's overall goals in serving the community of St. Maarten. The program ran from July 2020 until October 2020 and has now been extended by BZK until the end of the year.